14 June 2019
Culture, Change, and Digital Transformation
---
---
Reading Time:
< 1
minute
The latest INDEX article has been published in D/SRUPTION magazine……
—————————————–
Now that standing still is no longer an option and change is a constant, Alan Brown explains why understanding cultural change is the key to successful digital transformation
Digital transformation initiatives are sweeping across all business sectors. The pace of change is swift, with digital technologies allowing organisations to renew their technology infrastructures, upgrade production processes and connect with clients through digitally-enabled channels. Such initiatives promise to revolutionise traditional business models by delivering new goods and services, effectively managing production systems and redesigning working practices. But how can we truly understand what is happening to our workforces? How can we adapt to these changes?
https://disruptionhub.com/wp-content/uploads/2019/06/DIS08_June2019.pdf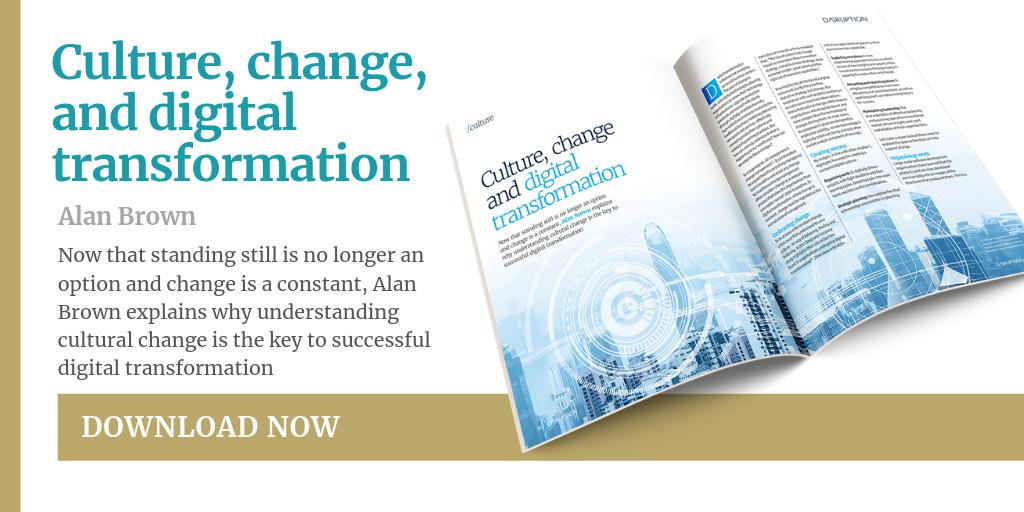 ---