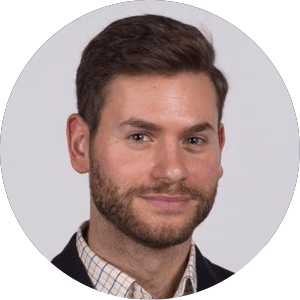 Lecturer
Stavros's research lies at the intersection of technology, digital innovation, work and organising. 
He completed his PhD in Management Studies at Cambridge Judge Business School, where he was a member of the Organisational Theory & Information Systems subject group. His doctoral research examined the organising of digital innovation, specifically 3D printing, in the healthcare sector. His work was funded by the Economic and Social Research Council (ESRC). 
Prior to joining the PhD programme in 2015, Stavros undertook a bachelor's degree in management at Alliance Manchester Business School (AMBS), a research masters in Innovation, Strategy and Organisation at Cambridge and worked in advisory with professional services firms. At AMBS, he was awarded the Programme Prize for the best overall performance and the Outstanding Academic Achievement Award for being in the top 0.5 per cent of all undergraduates. He was also awarded the Brenda McClellan Prize for the best dissertation with his study Innovation in the Making: A Case Study of 3D Printing Foot Orthotics in the NHS. 
He is passionate about creating impact beyond a group of peer academics and scholars by embedding his work in deep engagements with organisations that wrestle with complex and important practical issues.