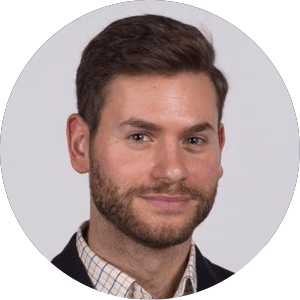 Lecturer (Assistant Professor)
Stavros' research lies at the intersection of technology, digital innovation, the future of work and organising. He examines the broader question of how to organise for emerging and algorithmic technologies along with associated societal and organisational implications for value in the digital age. More specifically, during his PhD at Cambridge Judge Business School, he examined the organising of the digital innovation of 3D printing, in the healthcare sector. His work was funded by the Economic and Social Research Council (ESRC). Methodologically, Stavros employs ethnographic, in-depth qualitative methods to explore these topics and strives to discover and theorise novel, hidden and nuanced processes and practices in these areas of inquiry. In particular, he utilises a practice and process theoretical lens, drawing on the literature of digital innovation, organisation theory, (boundary) work and sociology of occupations, as well as information systems.
Stavros's research has been published in Information and Organization and Information Systems Research. Both papers are part of the broader programme of research that examines the theme of how organisations create value in the digital age, by implementing digital, algorithmic and emerging technologies, such as artificial intelligence (AI), data analytics and ERPs.
His research was awarded the 2020 Organisational Communications and Information Systems (OCIS) Division Best Paper Award, at the Academy of Management Conference (Vancouver, Canada; held virtually), for his ethnographic study of implementing 3D printing in healthcare.
Prior to joining Exeter Business School, Stavros undertook a bachelor's degree in management at Alliance Manchester Business School (AMBS) and a research masters (MPhil) in Innovation, Strategy and Organisation at Cambridge Judge Business School. In addition, he worked in advisory with professional services firms, such as PwC and KPMG.
Publications
Journal articles
Chapters
Günther Arianne W, Thompson M, Mayur, P J, Polykarpou S
(2021). Algorithms as Co-Researchers: Exploring Meaning and Bias in Qualitative Research. In (Ed) , Cambridge Handbook of Qualitative Digital Research
Full text
.
just updated