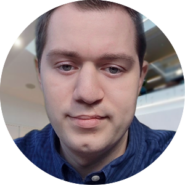 Maximilian Stout
PhD Student
Maximilian Stout is investigating Machine Learning in Data Wrangling and Analytics.
As a PhD student, he is working in partnership between the University of Exeter and the Management Consultancy, Vendigital.
Focusing on the use of Machine Learning across multiple projects and applications to generate insights beyond K-Mean Clusters and non-standard data through the introduction of new Deep Learning Frameworks.
He has been working at the DIGIT Lab as a Project Research Assistant preparing Data and conducting analysis.
His Master's was in International Business from the University of Exeter, he aligned the course to his interest in emerging technologies in the Digital Economy through the electives "Strategic Innovation Management" and "Artificial Intelligence and Law".
As an undergraduate he studied Physics, covering core concepts including mathematics and structured programming.
Maximilian is fluent in German and completed a year as an Erasmus Student at the University of Konstanz, Germany.