Sharing our knowledge
We teach at the University of Exeter, and we offer executive education to leaders within organisations. We also take part in conferences, panels and roundtables.
Modules for the University of Exeter
University of Exeter students may encounter members of our team as part of MSc projects and dissertations, and the following modules:
Agile Innovation (BEMM222)
Lecturer: Mark Thompson
In a world increasingly characterised as VUCA – volatile, uncertain, complex and ambiguous – few things are assured. We can be relatively certain that an insatiable demand for high-quality products and services will only be met by individuals and organisations who invest in learning how to manage innovation within an increasingly digital world. While stakeholders are rarely willing to compromise on quality, the demand for value is greater than ever. Traditional business models are increasingly being turned on their heads in both B2C and B2B markets. Organisations of all sizes and missions are facing growing pressure from cost-conscious and eco-aware customers, employees and governments, who are demanding affordable, sustainable and high-quality products that work in the digital era. The module addresses these challenges through integrating innovation, the creation of value from ideas, and entrepreneurship, the skills and ideas to make innovation happen.
Creating the New (MBAM962B)
Module Lead: Mark Thompson
This module covers 2 core topics: Digital Business and Entrepreneurship. As the business world experiences an increase in the scope and pace of change, dealing effectively with uncertainty becomes a must for business survival. Current themes such as the 4th industrial revolution and the associated 'future of work', ecosystem-centred innovation coupled with the global environmental and social challenges require us to engage in new ways of doing business.
Design Intelligence (BEMM486)
Module Lead: Saeema Ahmed-Kristensen
Lecturers: Ji Han

Industry 4.0 and the advances of digital technologies offers the opportunity to develop data-driven products, services and business. The module brings together creative methods and design thinking approaches to apply digital technologies to address societal or business challenges. The module will develop thinking to bridge data to the context, for example transforming data intelligence to market opportunities or societal challenges informing the design of new product/ service/business concepts. The module will introduce concept generation techniques and understanding and designing stakeholder experiences. Students will work in multi-disciplinary teams across Business and Engineering.
Design Intelligence module on the University of Exeter website
Digital Transformation (BEMM257DA)
Lecturer: Mark Thompson
This module will introduce you to the fundamentals of digital transformation. To be sustainable, any organisation must position itself for success in the digital era. For new organisations, this means creating a set of structures and practices appropriate to the fast-paced dynamic environment in which they will operate. For large existing organisations (LEOs) this means transforming existing ways of working to meet current and future needs. As a result, digital transformation activities now form an integral part of strategy and decision-making at all organisations in both the public and private sectors. This module will address key aspects of digital transformation, focusing on the practical implications for LEOs faced with driving change across major aspects of their businesses while continuing to meet the expectations of existing clients, stakeholders, and employees. In this module, you will develop an understanding of how digital transformation considerations form the basis for digital strategies in organisations as they evolve to survive and thrive in domains undergoing significant digital disruption. This exploration will be informed through a range of examples and illustrations of practical real-world digital transformation.
Digital Transformation module on the University of Exeter website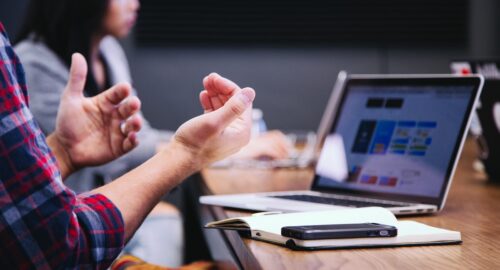 Module Lead: Ji Han
Students from across the Business School can undertake their own in-depth research study into a subject of interest related to their degree programme. They will benefit from having the opportunity to plan and manage their individual piece of research on a topic of their interest, which may not have been covered in depth during regular modules. This Dissertation module is supported with classes that explain the process, the principles of management research, and provide guidance on working with your supervisor.
Dissertation module on the University of Exeter website
Information Systems (BEM2027)
Module Lead: Stavros Polykarpou

This module has the following related aims:
To develop a global understanding of the most important issues that businesses face related to Information Systems and Technology and their management
To acquire the necessary skills to assess business opportunities and threats stemming from Information Systems and Technology
To become familiar with the current trends in Information Systems and Technology and their implications for businesses
Internationalisation: In the lectures, students will learn about real-world global cases such as Netflix, Wikipedia, Amazon and more. Moreover, through analysing current 'real-world' examples in the workshops, you will have the opportunity to examine case studies of companies operating locally (e.g., NHS) and globally (e.g., Facebook).
Sustainability: This module explores the innovative ways in which digital technologies are assisting companies to become more sustainable
External engagement: Guest speakers from the high-tech industry will be invited to share their experiences on how they manage their information systems
Employability: You will be able to develop skills necessary to succeed in today's digitized business environments including critical thinking, business analysis, problem-solving, and team-working.
Information Systems module on the University of Exeter website