Sharing our knowledge
We teach at the University of Exeter, and we offer executive education to leaders within organisations. We also take part in conferences, panels and roundtables.
Modules for the University of Exeter
MBA Module: Leadership in the Fourth Industrial Revolution (MBAM938)
The internet gives organisations vast opportunities to globalise, individualise, and optimise their offerings. They can increasingly rely on advanced technologies (eg. sensors, 3D printing solutions, mobile devices, and artificial intelligence) to offer digitalised and data-driven products and services. This era is the "Fourth Industrial Revolution".
But how can business leaders properly prepare themselves and lead their organisations in? Any 21st-century business leader needs to be equipped with essential skills to assess how technological advancements impact businesses. In this module, participants learn the concepts, strategies, and practical techniques to help them effectively lead. The module increases participants' ability to understand the changing business landscape of the digital economy, and to build, critique, and implement innovative digital services that succeed within it.
Leadership in the Fourth Industrial Revolution module on the University of Exeter website
Information Systems (BEM2027)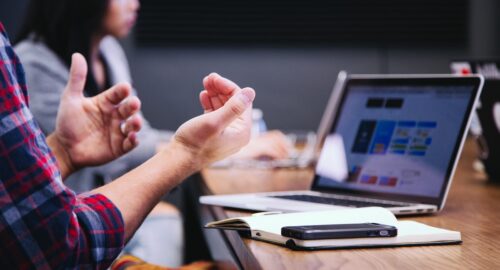 Organisations run on data and information, increasingly so in today's digital era. Managers need to develop the necessary skills to manage and exploit data and information in their specific business contexts. The aim of this module is to enable students to develop a global understanding of the most important issues that businesses face related to the implementation and management of Information Systems and relevant technologies. Students will become familiar with current trends in Information Systems and will critically reflect on their implications for businesses. By doing so, students acquire the necessary skills to succeed in today's digitised business environments.
Information Systems module on the University of Exeter website
INDEX also teaches on the following modules:
Each link leads to more information on the University of Exeter website (in a new tab).
COVID-19 response
In response to the COVID-19 virus, we worked rapidly to re-platform our modules. For instance, our MBA Module: Leadership in the Fourth Industrial Revolution (MBAM938) is now 100% online delivery – offering a successful mix of readings, recorded lectures, wide-ranging open Q&A discussions exploring the lecture material, and questionnaires. Finally, we held online briefing sessions with our client, the Met Office, where participants had the opportunity to build an understanding of the Met Office's desire to develop potential digital offerings for the retail value chain, and start working up propositions addressing this brief.  This module was the first mainstream teaching module to be delivered 100% online in the Business School.