Sharing our knowledge
We teach at the University of Exeter, and we offer executive education to leaders within organisations. We also take part in conferences, panels and roundtables.
Modules for the University of Exeter
MSc Business Transformations: Digital Transformation module
Addressing the opportunities and challenges of the digital economy is now a critical priority for the UK's future competitiveness. For established organisations, digital transformation through responsible and sustainable approaches to innovation is as much about culture change as it is new technology. Agile and entrepreneurial competitors are reconfiguring whole industry structures, developing new products and services, and raising customer expectations of service quality. In this module, you will evaluate the re-imagining of business practices, re-alignment of operations toward core values, and the network-building between stakeholders that is necessary for success in our rapidly changing society.
Creating the New (Digital Business and Entrepreneurship – MBAM962B)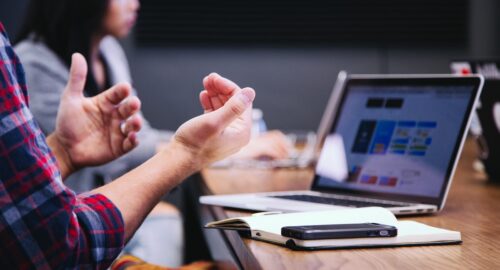 This module covers two core topics: Agile Innovation in the Digital Era and Entrepreneurship.
As the business world experiences an increase in the scope and pace of change, dealing effectively with uncertainty becomes a must for business survival. Current themes such as:
the Fourth Industrial Revolution and the associated 'future of work'
ecosystem-centred innovation, coupled with the global environmental and social challenges
…require us to engage in new ways of doing business.
The main focus of this module is: managing the innovation process to create value from ideas. We will also consider entrepreneurial and agile approaches, and the role of technology in creating both commercial and social value in forward-thinking ways. These themes are central to the Exeter MBA and are explored in-depth.  Linking to INDEX and Centre for Entrepreneurship, as well as our network of corporate partners, we will develop current thinking and approaches to identifying, creating and realising new possibilities. Interaction with practising innovators, entrepreneurs and technologists will help you shape your own ideas for your next steps as an MBA graduate. 
Our team members also teach on modules, for example:
Each link leads to more information on the University of Exeter website (in a new tab).
COVID-19 response
In response to the COVID-19 virus, we worked rapidly to re-platform our modules. For instance, our MBA Module: Leadership in the Fourth Industrial Revolution (MBAM938) is now 100% online delivery – offering a successful mix of readings, recorded lectures, wide-ranging open Q&A discussions exploring the lecture material, and questionnaires. Finally, we held online briefing sessions with our client, the Met Office, where participants had the opportunity to build an understanding of the Met Office's desire to develop potential digital offerings for the retail value chain, and start working up propositions addressing this brief.  This module was the first mainstream teaching module to be delivered 100% online in the Business School.