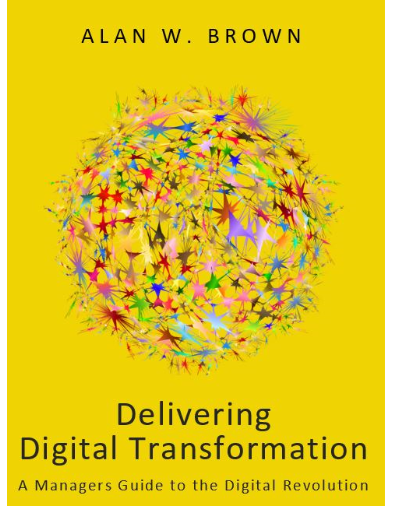 I'm pleased to say that from this week my new book "Delivering Digital Transformation: A manager's guide to the digital revolution" is now available to download at Amazon, kobo, B+N, etc. The paperback is also now available for pre-order (and will begin shipping at the beginning of October).
The book provides an overview of digital technology for managers and business leaders, with a large part of it discussing how organizations can deal with change in a digital world. Taking advantage of digital disruption is the major theme running through the book, including the main case study. So I think it would be very useful to anyone trying to understand more about the digital economy and its impact on business and society.
I'd love to hear your thoughts and feedback on the book. Please connect with me at: a.w.brown@exeter.ac.uk.