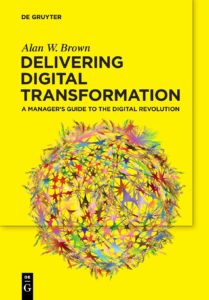 For February 2021, Digital Leaders have selected Alan Brown's recent book: Delivering Digital Transformation: A Manager's Guide to the Digital Revolution to feature in their Digital Leaders Book Club.
The Digital Leaders Book Club builds engagement, networks and learning through a shared reading experience. It offers its members something vital: a personal link with leaders in digital transformation who are soldiering on in partial or total physical isolation, a mechanism for sharing our values and culture.
To discuss Alan's book, join the Book Club Meeting: 9 March 2021, 5 – 6pm.
For more information, see the Digital Leaders Book Club website.