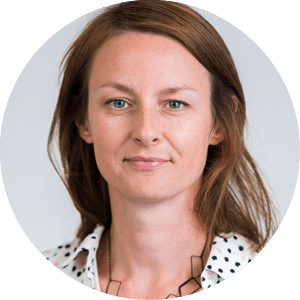 Centre Manager for DIGIT Lab
Fran is the Centre Manager for DIGIT Lab, an EPSRC funded Next Stage Centre. DIGIT Lab Centre is one of many awards held by INDEX Research Centre.
Before taking up the DIGIT Lab Centre Manager post in  March 2021, Fran managed the INDEX research centre and was project officer for an EPSRC award called DEAS NetworkPlus (Digitally Enhanced Advanced Services) which required her to liaise with academics and help to co-ordinate the outputs for the grant, as well as organising meetings, workshops and managing the financial arrangements of the grant.
Fran has also worked on CREDIT, an EPSRC grant researching emerging cryptocurrencies, and an Innovate UK grant, AUTTO (Intelligent Micro-Automation of legal services) which came to an end in December 2018. Aside from working in Higher Educational Institutions, Fran worked for a decade in the public sector in mental health, both at management level and as a practitioner.
Fran holds a Masters in Art psychotherapy and continues her practice as an Art Therapist and artist. She is registered with the Health and Care Professions Council.