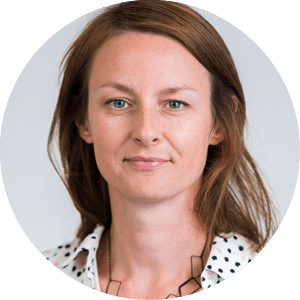 Project Manager, Research Services
Fran is the project manager for INDEX (Initiative in the digital Economy at Exeter). INDEX is based in London's South Bank and delivers substantive impact through a blend of academic outputs, practice-focused studies, targeted experiments, and problem-focused learning and development engagements.
Fran is also a project officer at the University of Exeter for DEAS (Digitally Enhanced Advanced Services), an EPSRC Network Plus grant, which requires her to liaise with academics and help to co-ordinate the outputs for the grant, as well as organising meetings, workshops and managing the financial arrangements of the grant.
Prior to the DEAS grant, Fran has been project officer for CREDIT, an EPSRC grant researching emerging cryptocurrencies, and also for an Innovate UK grant, AUTTO (Intelligent Micro-Automation of legal services) which came to an end in December 2018. Prior to working in university settings, Fran worked for a decade in the public sector in mental health, both at management level and as a practitioner.
Fran holds a Masters in Art psychotherapy and continues her practice as an Art Therapist and artist. She is registered with the Health and Care Professions Council.