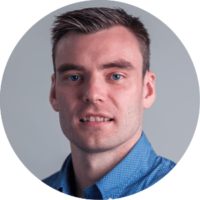 Postdoctoral Research Fellow
Jonathan Bird graduated from Brunel University London in 2019 with a PhD in Sport, Health and Exercise Sciences. He is interested in the scientific application of immersive technology, such as virtual and augmented reality. This work spans several contexts, including health and exercise, sport, military, and cultural heritage. Jonathan is particularly interested in the cognitive (e.g., visual attention), affective (e.g., emotion, mood), and behavioural (e.g., adherence) effects of such technology use.
Jonathan also has a strong interest in applied sport psychology, and is accredited as a Sport and Exercise Scientist with the British Association of Sport and Exercise Sciences (BASES). He is a chartered member of the UK's Science Council and has worked as a consultant with athletes from a wide variety of sports. Jonathan currently works in the DIGIT Lab where he is investigating employee wellbeing in large established organisations.
Publications
Journal articles
Chapters
Karageorghis CI, Ekkekakis P, Bird JM, Bigliassi M (2017). Music in the exercise and sport domain: Conceptual approaches and underlying mechanisms. In (Ed) The Routledge Companion to Embodied Music Interaction, 284-293.
Karageorghis C, Bird J
(2016). Under Pressure: Music-related interventions in high-performance domains. In (Ed)
Art in Motion III Performing Under Pressure
, Peter Lang
DOI
.
just updated