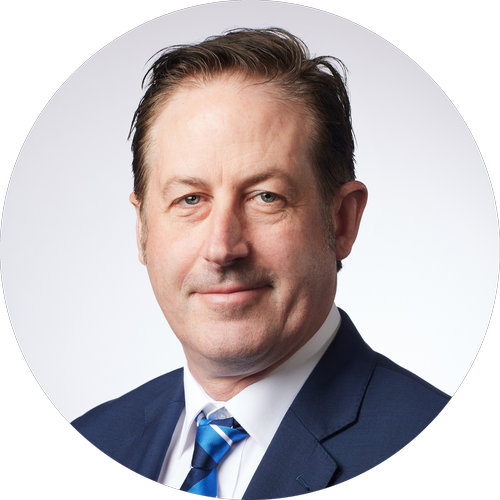 Senior Impact and Partnership Manager – DIGIT Lab
Michael Fairbairn is the Senior Impact and Partnership Manager for DIGIT Lab, a £3.7M EPSRC Next Stage Digital Economy Research Centre. Michael's role is to manage the business relations with industry leaders, practitioners and Large Established Organisations (LEOs) to understand their Digital Transformation (DT) processes and the impact on their DT change programmes. Michael also works with PSREs Government bodies, and specific sectors (health, construction, professional services, manufacturing, transport, Agri tech, government and public services).
Michael provides guidance and practical support to help researchers identify, maximise and communicate the transformative effects of their work in non-academic domains.
Michael has extensive industry partnership management experience, has led industry programs, and provided strategic policy advice across the public and private sectors. Michael has significant experience managing university key accounts and has driven revenues through B2B and B2G commercialisation and activation in the education sector.
Prior to joining DIGIT Lab and the University of Exeter, Michael worked at the Royal Melbourne Institute of Technology (RMIT University) as the Associate Director Partnerships of RMIT Digital3 (D3). D3 is RMIT's business offering for a new type of economy being driven by digital technologies. Michael's role was to manage collaboration between researchers and industry and develop partnerships with organisations and governments focussed on delivering new outputs through the digital economy for the benefit of business and society.
Key achievements at RMIT University included: driving revenue and success of RMIT D3, establishment of key partnerships including Mastercard, ANZ, CapGemini, Algorand, Good Shepherd, Linfox amongst others. Playing a key leadership role in the development of the RMIT Blockchain Innovation Hub, managing the $2M Digital CBD research project, development of a number of short courses and micro-credentials. Michael also managed key accounts for the University and projects for the Australian APEC Study Centre.
Prior to RMIT University, Michael worked in trade and investment facilitation for the Victorian Government. In these roles, Michael managed teams, provided strategic policy advice, organised business development activities, generated revenues and delivered export industry programs predominantly to Asia. In these roles, Michael gained experience working across a number of sectors including infrastructure, resources, education and professional services.
Michael holds a Master of Public Policy and Management from the University of Melbourne and an MBA (Executive) from RMIT University.