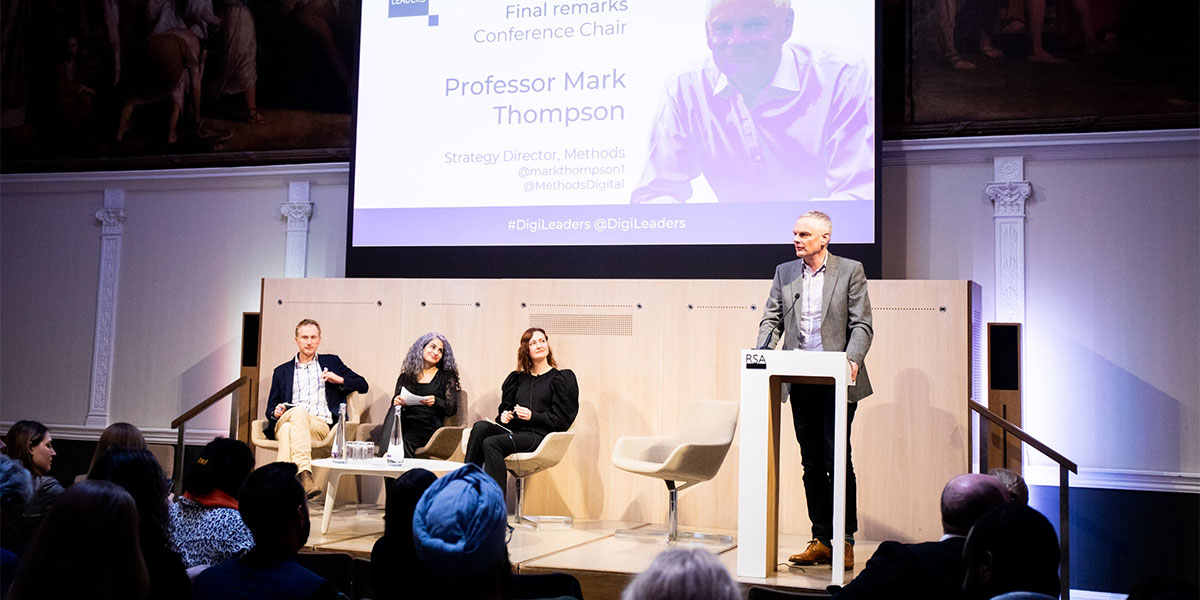 Public services … can't just be allowed to wither on the vine.
At INDEX and DIGIT Lab, we're fairly obsessed with how large existing organisations – those organisations that accrued most of their structures, processes, and technology before the rise of the modern internet – can make the transition to become data-driven, customer-centred, and constantly innovative. What Amazon's Jeff Bezos famously called "a Day One organisation", where everybody's behaviours are always configured around the core purpose for the organisation existing – and not around the various administrative processes and structures that inevitably accrue around this over time, and which equally inevitably start to take on a life and purpose of their own. In fact, for some large, 'legacy' organisations, it's an open question whether they can make this transition – or whether they should even try. In government, however (an excellent example of a large existing organisation if ever there was one), it's not as simple as 'transform or go to the wall': public services are often the last resort for people who may lack a choice, and can't just be allowed to wither on the vine.
Public cloud is "increasingly the backbone of transactional government"
This is why Alan Brown and I were delighted to be a panellist for and chair, respectively, the 2022 Public Sector Innovation Conference. The event brought together a unique collection of experience from across public and private sectors to discuss cloud and platforms, data, and emerging tech – themes I had carefully chosen to reflect what, in INDEX and DIGIT Lab, we see as growing in importance for all of the organisations with which we interact. Indeed, for me, the 'stand-out' quote from the conference was that the public cloud is "increasingly the backbone of transactional government". For us in INDEX, this is a powerful acknowledgement, because it refers not just to the cloud, but to the constellation of emerging tech that 'lives' in the cloud, as well as to the increasing centrality of the data that is the cloud's lifeblood. Indeed, 'cloud', 'interoperability', 'sharing', 'emerging tech', 'data', 'real transformation', and 'platforms' dominated the day.
And, at INDEX, we believe that's just as well.