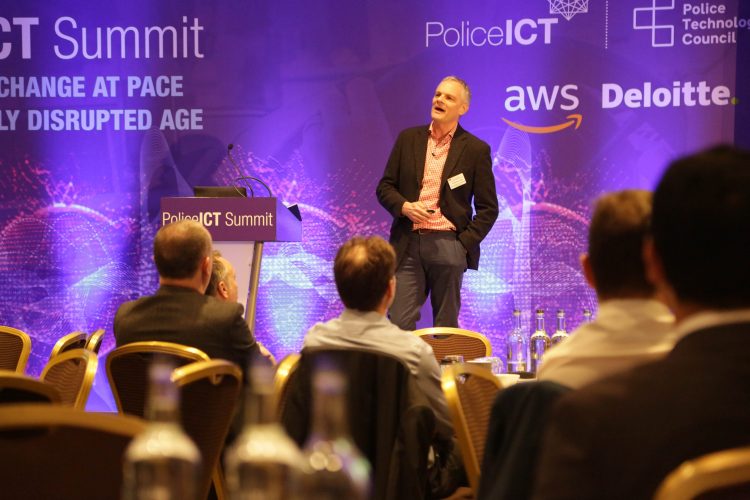 21–22 January 2020
Midland Hotel, Manchester
This year's event is underpinned by the National Policing Digital Strategy: Digital, Data and Technology Strategy 2020-2030. Building on the Policing Vision 2025, the national strategy places digital transformation at the heart of our ambitions for the police service, supported by changes to data, technology and, most importantly, the development of the people who lead, manage and use it.
Mark Thompson keynoted.
Photo from PoliceICT