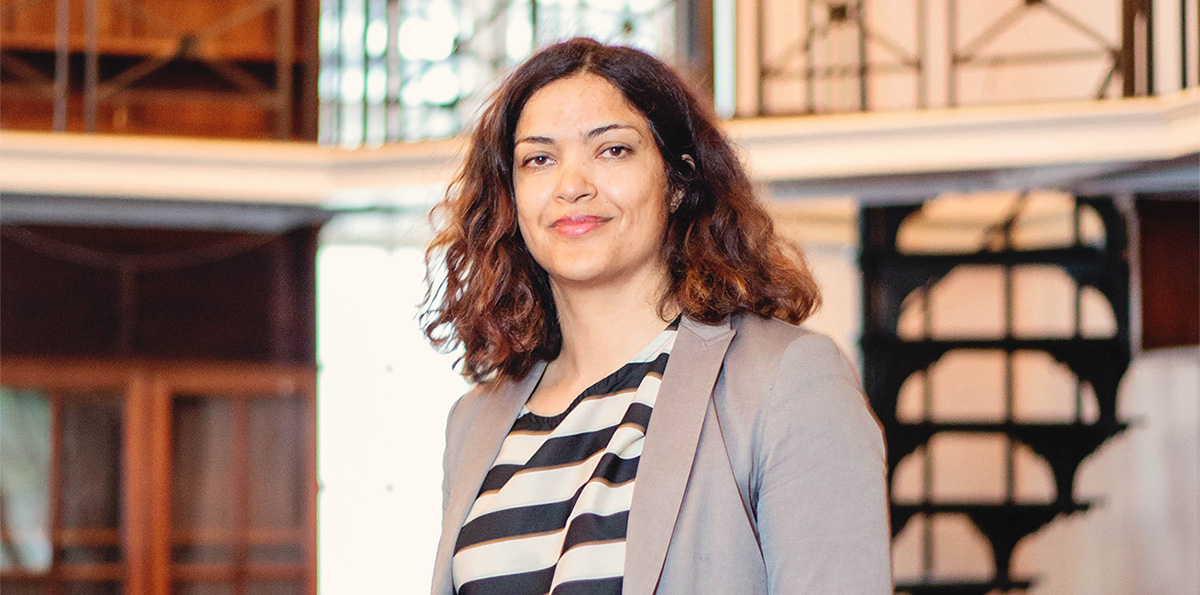 We are delighted to announce that Professor Saeema Ahmed-Kristensen, an expert in product and engineering design, has joined INDEX as of April 2020. She joins from the Royal College of Art, where she was Head of Design Products and a Prof. of Engineering Design.
Professor Ahmed-Kristensen brings with her a wealth of expertise and experience, with a BSc in Product Design and PhD from the Engineering Design Centre, University of Cambridge. She went on to be the first female professor in the Management Engineering Dept, Technical University of Denmark. There, she founded and led the Design Engineering and Innovation Group and has since held positions such as Deputy Head of Dyson School of Design at Imperial College London.
The addition of Professor Ahmed-Kristensen's design and engineering insight, coupled with the existing business and computer science components of INDEX, strengthens our ability to holistically tackle digital economy research, across these disciplines, and make a real impact on industry and society.
Professor Ahmed-Kristensen asks the right questions about how products and services work to serve users. Saeema brings an integrative analytic approach to the creative process of idea, design, production and user experience that is rare and valuable. It's fantastic to have her as part of the INDEX team.

Professor D. Allen, Pro-Vice Chancellor and Exec Dean, UoE Business School
When considering her new role, Prof. Ahmed-Kristensen says, "My research in Design Engineering looks increasingly at new opportunities of digital technologies to develop new products and services, I am delighted to join the Initiative for Digital Economy INDEX, SITE, enabling the possibility to work across disciplines to tackle these research question holistically, bringing my knowledge in understanding user experiences, product development and manufacturing process together with the impact on business models, understanding of data, trust."
Associate Director of INDEX, Professor Roger Maull welcomes her arrival to the team saying, "Prof Ahmed Kristensen is a fantastic addition to our team. Her skills in product and service design will enable INDEX to extend its application into devices and new datasets. Her knowledge of engineering materials and processes is important as we seek to engage with manufacturing industry on a range of transformational projects".
See Saeema's profile